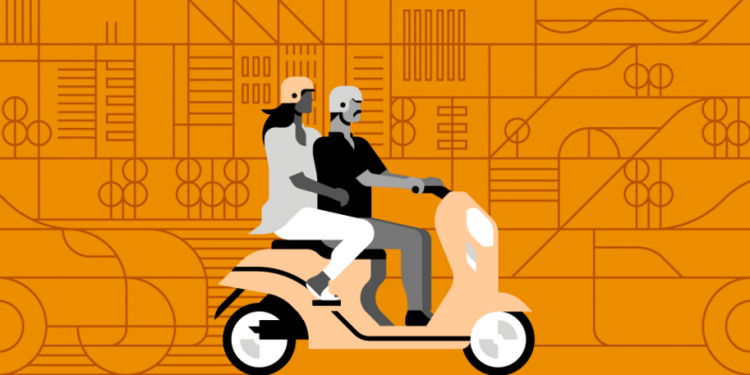 Uber today launched its motorbike-hailing service UberMoto in Hyderabad. Uber co-founder Travis Kalanick, once again visiting India, launched it with Telangana chief minister Chandrashekar Rao.
UberMoto first debuted in India in March in the tech hub of Bangalore.
Uber and arch-rival Ola launched the two-wheeler option on the same day in Bangalore. After regulatory hurdles popped up, Ola shut it down immediately, but Uber persisted – until it eventually had to be stopped.
Ola hasn't made any new announcements about its two-wheelers.
For today's Hyderabad entry, Uber is learning to work with the government – just as it did earlier in the year when UberMoto roared into Gurgaon after an agreement with the government of Haryana.
The minister's presence at the Hyderabad inauguration probably means that UberMoto will be safeguarded against legal issues. Rao takes a progressive stand, often encouraging young entrepreneurs.
"It's a quick, easy and affordable way to get around the city. And it's great to be working with a progressive, forward thinking government like Telangana," said Kalanick.
UberMoto will go live in Hyderabad in January 2017.
While Uber has decided to press ahead with its motorcycle-hailing service despite running into trouble with governments elsewhere, Ola hasn't made any new announcements regarding its plan for two-wheelers.
Uber had to suspend its motorcycles in Thailand in May after a ban was issued.
See: Uber just took its motorbikes to a second city, while Ola is still out cold

This post Uber's two-wheelers aren't slowing down as UberMoto hits Hyderabad appeared first on Tech in Asia.

Source: TechInAsia