Japanese telco SoftBank had another active year as one of the continent's most prolific investors. From seed stage to series F, SoftBank funded startups in ride-hailing, virtual reality, real estate, and more.
It was busy with other deals too, like its acquisition of ARM in July. SoftBank also made US$8.6 billion over the summer by selling its majority stake in Finnish gaming company Supercell – maker of Clash of Clans – to Tencent.
But it wasn't all smooth sailing. In June, SoftBank COO and president Nikesh Arora abruptly left the company less than two years after joining. Largely believed to be in line to succeed billionaire founder Masayoshi Son, Nikesh left after an investigation cleared allegations from multiple SoftBank investors concerning conflict of interest.
Here are ten of SoftBank's top investments this year, pulled from the Tech in Asia Database, ordered by funding size. Note that these are total investment amounts, not SoftBank's individual contribution.
Didi Chuxing
US$7.3 billion
China's ride-hailing king also attracted Apple largesse
Didi Chuxing, China's largest ride-hailing company, has a knack for raising money. Multiple investors have poured billions upon billions into the Chinese unicorn, aiding its battle against former arch-rival Uber, whose China business it scooped up earlier this year in a shock deal.
In June, SoftBank joined Didi's posse of investors, participating in a round worth US$7.3 billion. It's Didi's biggest ever capital boost, with one billion of it coming from Apple.
In addition to raising money, the Chinese company has set up multiple partnerships with other transportation companies, such as car rental company Avis Budget Group and bike-sharing app Ofo. Didi has also been battling new regulations around ride-hailing in China which limit who can drive and what kind of cars they're allowed to use.
OneWeb
US$1 billion
Needs the cash to battle Elon Musk's Space X
Announced on Monday, SoftBank put US$1 billion into US-based OneWeb, which is planning to "bridge the digital divide" via hundreds of satellites that can provide internet access to rural areas and developing countries. It will compete against Elon Musk's Space X, which also wants to provide high-speed internet through satellites – more than 4,000 of them.
In the same round, OneWeb raised another US$200 million from other investors, including Qualcomm and Grupo Salinas.
Grab
US$750 million
More ammunition for Uber battle
SoftBank continued its support of Grab this year, leading a US$750 million series F for the Singaporean ride-hailing startup in September. One of SoftBank's former executives joined Grab shortly after as the team's new president.
In addition to this huge round, Grab also raised undisclosed sums from Honda and Tokyo Century. All the cash will come in handy as Grab continues to battle Uber and Indonesia-based competitor Go-Jek.
Similar to other Asian ride-hailing startups, Grab has been burning cash in price-cutting subsidies and is not yet profitable.
Hike
US$175 million
Taking on Mark Zuckerberg in India
Part of SoftBank's growing portfolio of Indian startups, messaging app Hike raised a US$175 million series D round in August from Tencent, Tiger Global, SoftBank, and Bharti Enterprise – founded and chaired by the father of Hike's CEO.
Competing against global heavyweights like WhatsApp and Facebook Messenger, Hike is India's second most popular messaging app. The app recently added a number of new features, including Snapchat-like Stories and video-calling.
Baidu Video
US$144 million
Alibaba has made China's streaming war even more expensive
Chinese search engine giant Baidu let its streaming unit, Baidu Video, go independent after raising US$144 million in April. Multiple investors joined in, including Baidu and one of SoftBank's private equity funds, SoftBank Asia Infrastructure Fund.
In addition to Baidu Video, Baidu also owns a majority stake in iQiyi, one of the largest streaming sites in China. The duo is Baidu's answer to Youku Tudou, which belongs to Alibaba.
Oyo Rooms
US$162 million
Smartening up budget hotels
India's "Uber for budget hotels" saw another year of high growth. At TIA Bangalore 2016, Oyo Rooms founder Ritesh Agarwal – who launched the startup when he was 18 – claimed that rooms are booked every three seconds with over 750,000 bookings each month.
The startup also raised an undisclosed amount of capital from InnoVen Capital, as well as two rounds totaling US$162 million from SoftBank.
Unlike Airbnb, users of Oyo Rooms are not given a lot of information about the property owner. Instead, they're promised a certain level of service, bringing standardization to budget hotels across the country.
This concept has spread across Southeast Asia, with players like Nida Rooms, Zenroooms, and Tinggal.
NextVR
US$80 million
Partnered with CNN, NBC Sports
Virtual reality was one of the hottest – and most hyped up – verticals in the tech industry this year. SoftBank, along with a group of Chinese investors including gaming giant NetEase, put their money on NextVR, a US-based company that offers live and on-demand VR content, in a US$80 million series B in August.
NextVR's content is a mix of live entertainment, including sporting events and concerts. The American startup is partnering with CNN, NBC Sports, and LiveNation to put more live content onto its platform. NextVR's app requires a Samsung Gear VR headset and a Samsung phone.
BigCommerce
US$30 million
Helps companies sell online
Australia's BigCommerce continued its global expansion this year armed with a series E round led by GGV Capital. Other backers, including SoftBank and Telstra Ventures, also joined the US$30 million input.
BigCommerce helps companies build their own ecommerce websites to drive sales, market on different channels, complete transactions, and ship products. The company is partnering with various payment, ecommerce, and advertising-related companies such as Square, eBay, and Pinterest, and lists Camelbak and Toyota among its clients.
EdCast
US$16 million
Honing training material for employees
Corporate learning startup EdCast raised US$16 million series B in April led by GE Asset Management, with Cervin Ventures and SoftBank Capital among others chipping in as well.
Based in the US, it offers and distributes educational content to big clients like IBM, which can also use EdCast's software to create and design their own training material for employees. In May, EdCast picked up Sales University, a Seattle-based startup that offers educational content and curricula for sales professionals.
Housing
US$15 million
Troubled Indian startup clearing up much publicized mess
From sacking 600 employees to firing its own CEO, Indian real estate portal Housing hasn't seen stability – or profitability – these past few years. SoftBank has been one of the startups' most steady supporters, financing multiple rounds and even helping the troubled startup find its new boss, Jason Kothari.
Under Jason, Housing's focus this year has been profitability and monetization, a plan bolstered by an injection of US$14.7 million from SoftBank at the start of the year.
Housing, which aids buyers with listings for properties, recently added rentals back to its business due to the Indian government's demonetization campaign, which is likely to slow down the home buying and selling industry.
Converted from Chinese yuan and Indian rupees. Rates: US$1 = RMB 6.95; INR 67.96.
Thanks to Queena Wadyanti for help with the data.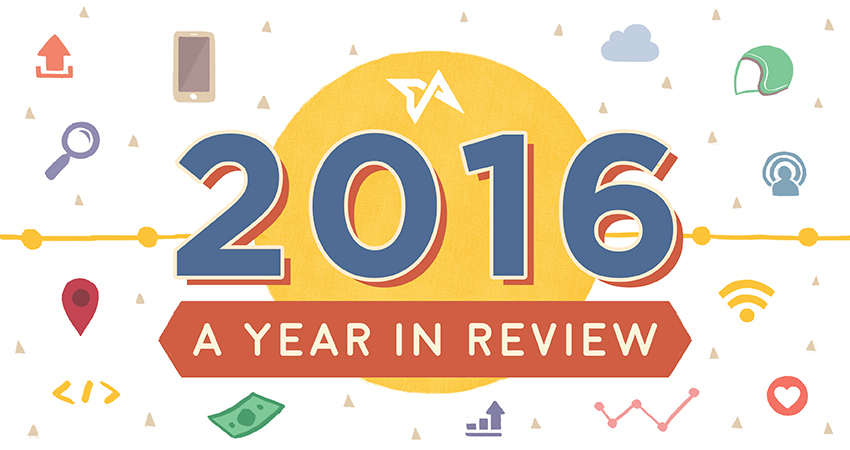 This post SoftBank's top 10 investments in 2016 appeared first on Tech in Asia.

Source: TechInAsia