Intel unveils their latest enthusiasts lineup of Broadwell-E CPUs today [31 May, 2016]
Coming in from 6800K which has 8 cores and 12 threads and all the way upto 6950x 10 cores and 20 threads CPUs.
Spec List: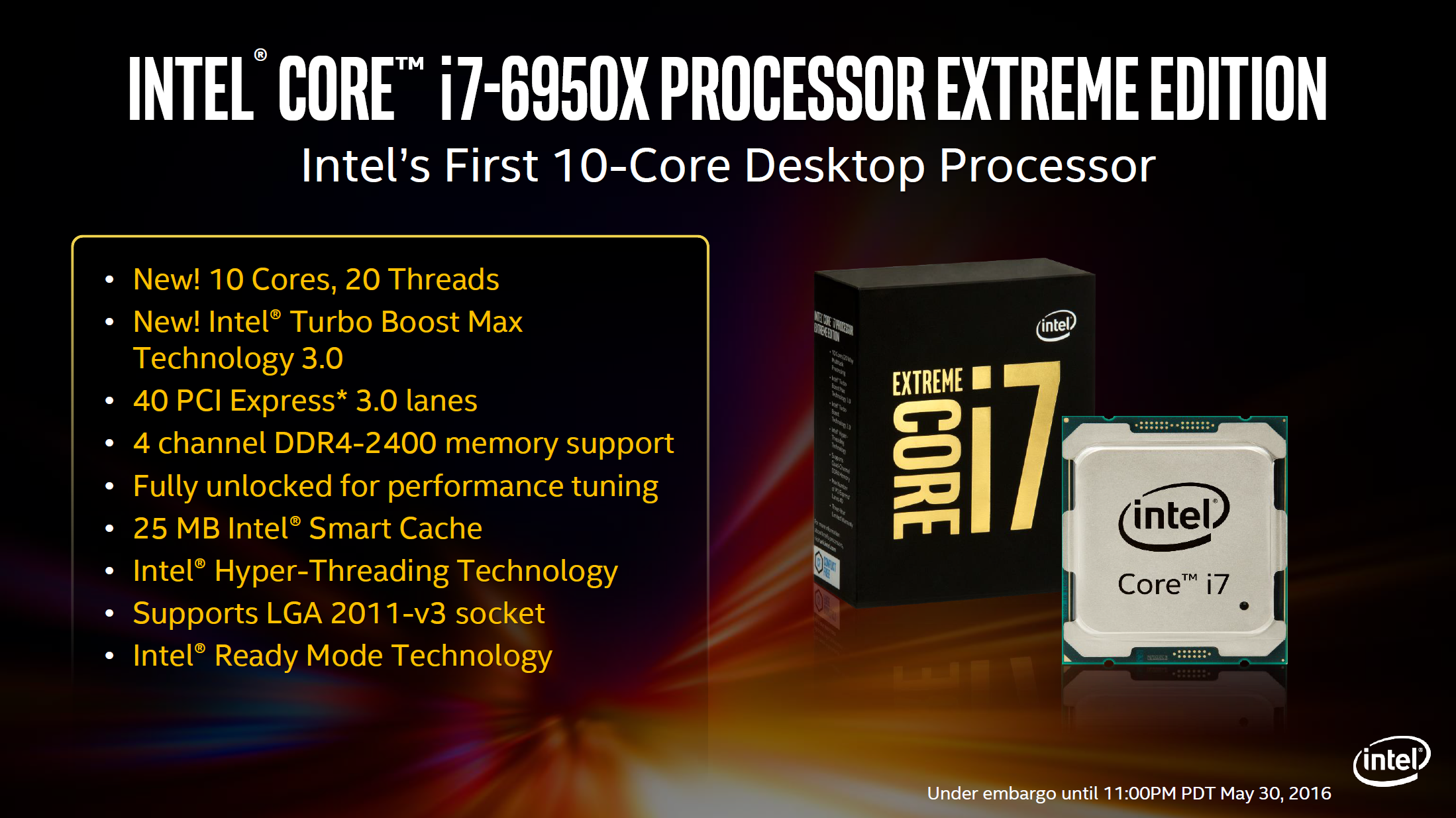 All the CPU has 140W of TDP. With 6800K has 28 native PCI Lanes support and other 3 CPUs supports 40 native PCI Lanes!
Photos of CPUs:
CPU-Z Images: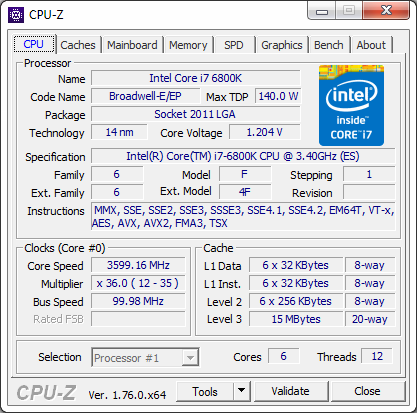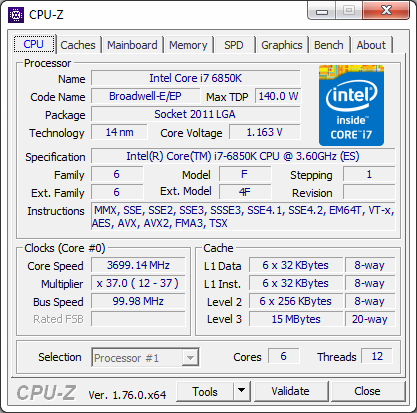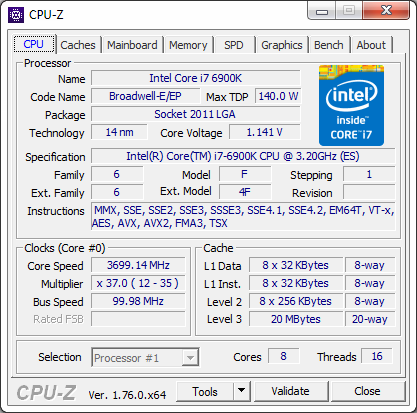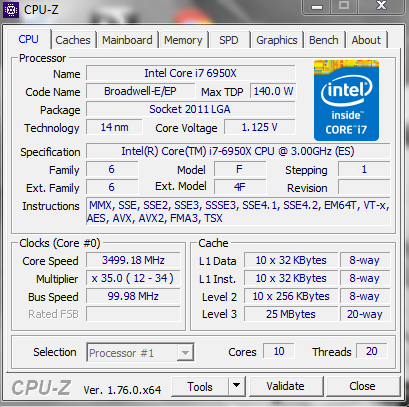 Pricing & Availability: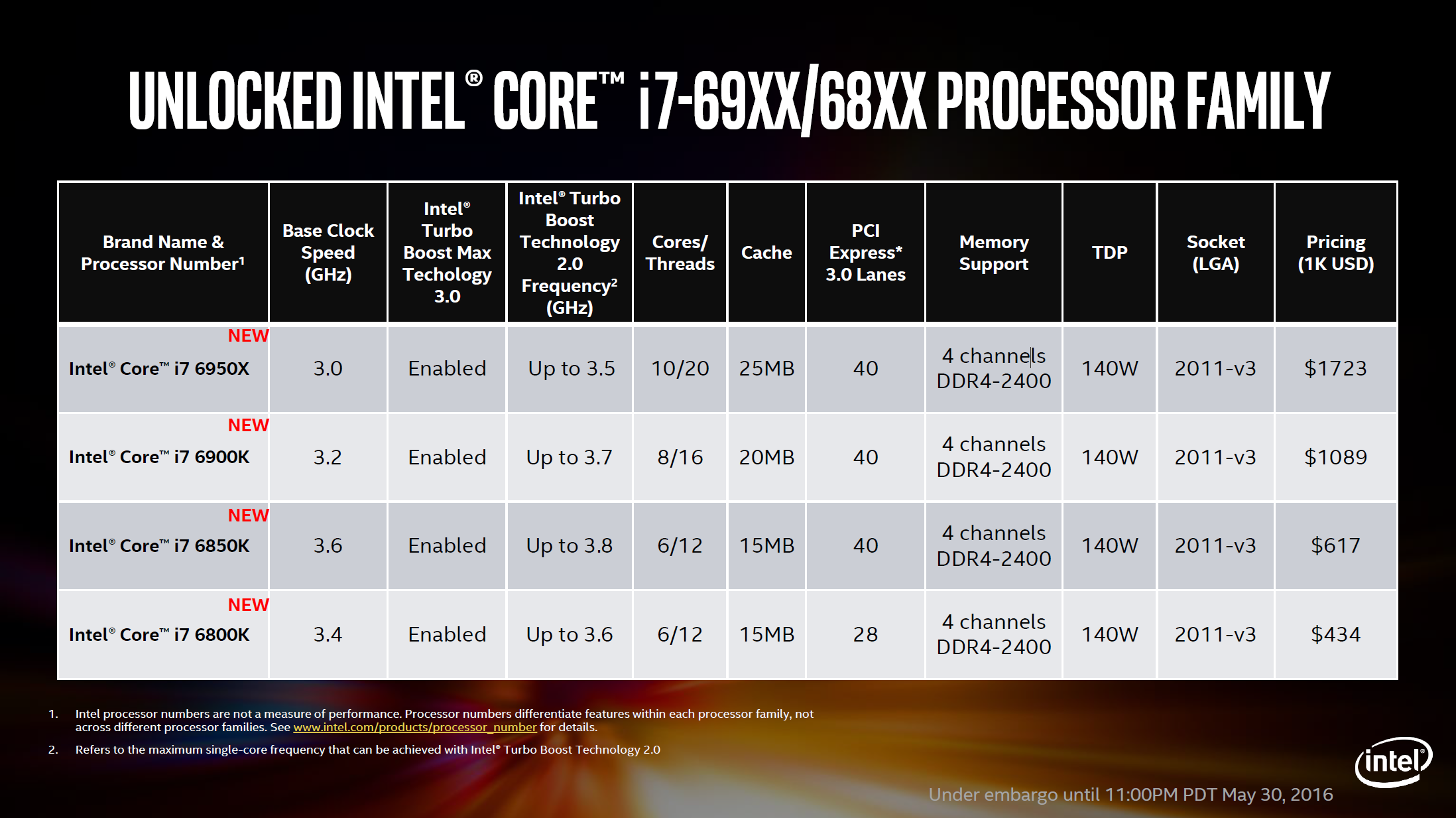 Read More @ LinusTechTips.com Special thanks to user kameshss
Image Courtesy anandtech.com