A survey has found out exactly how much data scientists in Singapore are being paid. And it's pretty good. The charts below, which show mean annual salaries in Singapore dollars, says it all: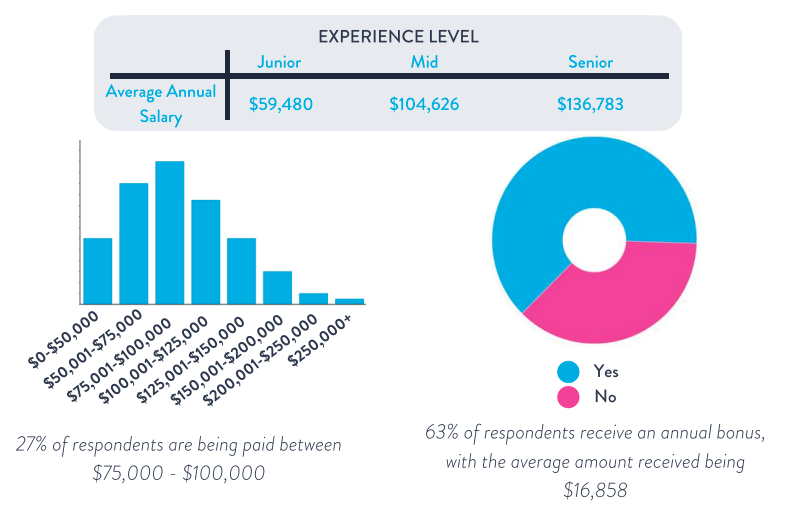 The pay for junior data scientists (of up to two years of experience) compares favorably against the mean salaries for fresh university graduates, which stood at S$42,000 (US$30,000).
The numbers are comparable to or even better than what software engineers earn, based on what I'm hearing.
The survey, which was carried out by data science recruitment firm Big Cloud with 200 respondents, does carry caveats. It didn't track median salaries, which makes it more prone to being skewed by outliers than mean averages.
Chris Pearson, founder of Big Cloud, isn't worried however. "We ran the findings past the chief data scientists at two of our clients (Grab and Lazada), and both breathed a deep sigh of relief that they were paying in line," he says.
High salaries are due to a severe shortage of big data talent.
Not exactly comforting words for owners of small companies though.
The survey doesn't break down salaries from smaller companies and large corporations. A quarter of the results come from people working in gigantic companies with over 10,000 employees. About 40 percent surveyed come from firms with less than 250 people.
Chris attributes the high salaries to a "severe shortage" of big data talent. "It's looking like demand will outweigh supply for a long time. The global demand for data scientists will ensure that this is the case," he says.
The survey included other interesting nuggets:
Only a third of data scientists think they can write production-level code.
Two-thirds of data scientists receive a bonus. The mean annual bonus? S$17,000 (US$12,000).
Majority of scientists get to work from home and would consider working in a startup.
More data scientists want to move to the US than stay Singapore.
As expected, there's a huge gender disparity. Only 6 percent of those surveyed were female.
Download the full report here.
This post Data scientist salaries in Singapore revealed appeared first on Tech in Asia.

Source: TechInAsia