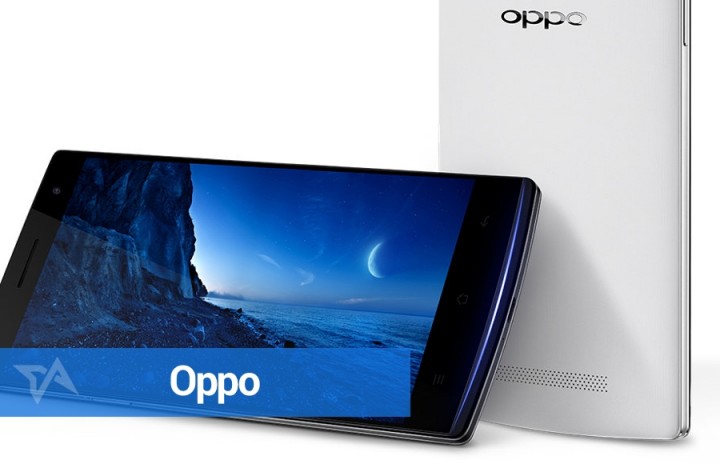 China's Oppo has emerged as the biggest gainer in Malaysia's smartphone market last year.
Oppo posted a 66.8 percent jump in shipments, according to data from IDC, while Samsung leapt 17.2 percent and Huawei 6.6 percent.
Samsung still secured the top spot in terms of volume, followed by Oppo and Huawei. In the meantime, Asus and Apple both registered declines.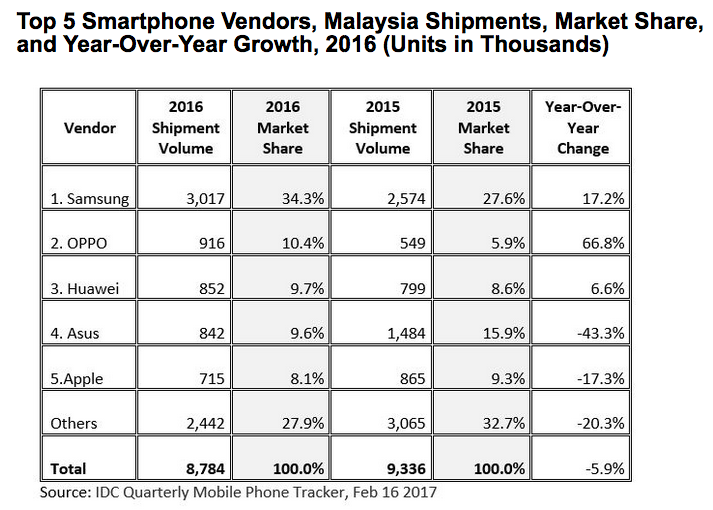 In their home market, Oppo sped past Huawei to take the crown in 2016.
Slowing market
A total of 8.8 million new smartphones were shipped in Malaysia in 2016, down 5.9 percent, amid "negative economic factors" such as consumers turning budget conscious, says IDC.
"The market situation led local resellers to opt to upsell brands that not only have better margins but have become popular with consumers, mainly Samsung and China brands such as Huawei, Oppo."
Activity was driven by consumers upgrading to better but affordable phones.
Like many other countries in Southeast Asia, Malaysia is a mobile-first market. Smartphone use stands at 81 percent of the adult population in the nation of 30 million.
This post Chinese brands make huge gains in Malaysia's smartphone race appeared first on Tech in Asia.

Source: TechInAsia