Appropriately enough for the holiday season, two fitness apps make the cut today along with a travel app. There are also two fintech startups, serving different ends of the spectrum of users. Logistics, car rental, edtech, and a marketplace complete the list for today's rising startups.
FitMeIn
FitMeIn has raised an undisclosed amount in a pre-series A round led by Japanese health tech company FiNC. Current investor GHV participated in the funding.
FitMeIn offers multi-center membership to gyms and other wellness centers in Delhi and Mumbai. With the funding, it intends to provide nutrition and healthcare advice apart from getting into corporate wellness programs. "We hope to contribute to the solution of large health issues in India such as diabetes and obesity," says FiNC CEO Yuji Mizoguchi.
FitMeIn co-founders Nidhisha Varshney, Lalit Singh, and Vishesh Goel were earlier colleagues at Ernst & Young.
See: How she turned her weight loss struggle into a health app
Fitpass
And here's another fitness app which is in expansion mode. Fitpass has raised US$1 million in a seed round from Mumbai Angels and other angel investors in Delhi and Bangalore.
Fitpass provides an all-access pass to gyms and other wellness centers in the Delhi NCR region. The funding will enable it to expand to other cities in India.
See: India's ClassPass offers gym access
Comet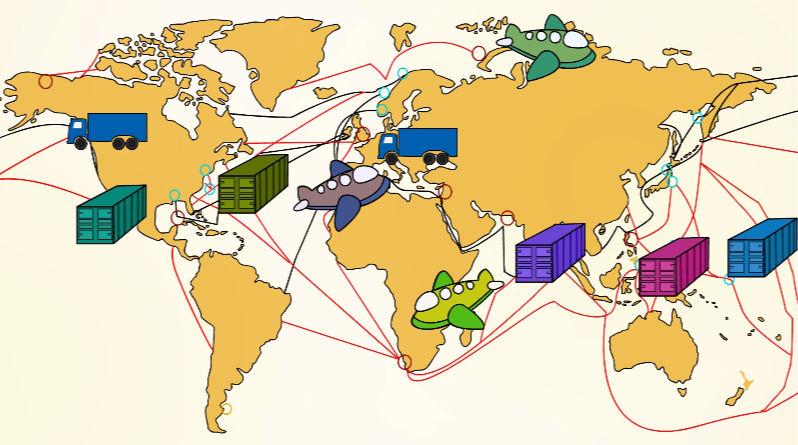 Comet, a marketplace for international freight services, has raised an undisclosed amount of pre-series A funding led by India Quotient, a Mumbai-based early stage VC fund. Serial entrepreneur Rajul Garg, angel investor Alok Mittal, and founders of logistics startup Blackbuck – Rajesh Yabaji, Chanakya Hridaya, Ramasubramaniam B, and Vishwanathan – participated in the funding.
"International logistics is complex and there is need of transparency in this very large fragmented market," said Madhukar Sinha, India Quotient partner.
Comet was founded in June this year by four IIT Delhi graduates – Chitransh Sahai, Gautam Prem Jain, Ayush Lodhi, and Mehul Katiyar. They had earlier run an online real estate agent network, Plat, which got sold to Housing.
See: This startup brings logistics tech out of the stone age
XPrep
Education startup XPrep is the latest to join Facebook's FBstart program to help early-stage mobile startups. The XPrep app connects tutors, students, and parents who are kept in the loop with notifications on classes, assignments, and progress.
In India, many students rely on tutors outside school to help them keep up with studies and also prepare for competitive exams. "There lies a huge opportunity in supplementing the assistance based offline education system using online technologies," says IIT Roorkee alumnus Mukul Rustagi, XPrep's CEO and co-founder.
XPrep will receive US$40,000 in credits and mentorship from Facebook and its partners. Earlier, parenting app My Child, YouTube analytics app VideoVibe, and recommerce fashion site Coutloot joined the FBstart program.
See: Edtech funding in India takes a cue from China, but a slippery road lies ahead
Indifi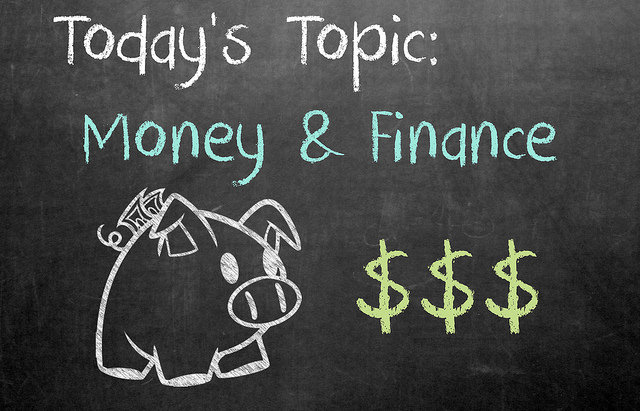 Gurgaon-based Indifi provides debt financing to startups and small businesses, using its proprietary credit models to assess eligibility and rates. It has announced a US$10 million series B round of investment led by Omidyar Network.
"We have validated our vertical approach to financing and are now present in the travel, ecommerce, retail, and hotel segments," says Indifi CEO and co-founder Alok Mittal. "The capital raised in this series will be targeted toward improving our offerings in these verticals. That means a more seamless customer experience and enhancing our data and credit models."
See: Paytm founder prepares to pivot into financial services
Selfdrive
Car rental startup Selfdrive, with services in Mumbai, Pune, and Goa, has announced its expansion into the United Arab Emirates. It is investing US$1.36 million to roll out a fleet of 1,500 cars for renting and leasing in Dubai, Abu Dhabi, Sharjah, Ajman, and Ras-Al-Khaima.
Zoomcar, JustRide, Revv, and Carzonrent are other Indian startups in this space. Zoomcar too has plans to go international.
See: How an American came to India, launched Zoomcar, and now plans to take it global
Serv'd
Pune-based startup Serv'd has received a US$100,000 grant from Digital Financial Service, an accelerator backed by the Bill and Melinda Gates Foundation. Serv'd makes it easy to pay workers in the unorganized sector, such as house help, drivers, and construction workers. Recipients are verified and payments tracked and credited to the bank accounts of workers.
This section of people are among the most affected by the cash crunch in India following demonetization. India has an estimated 450 million unorganized workers.
See: Light at the end of the tunnel: the multiplier effect of going cashless
OfBusiness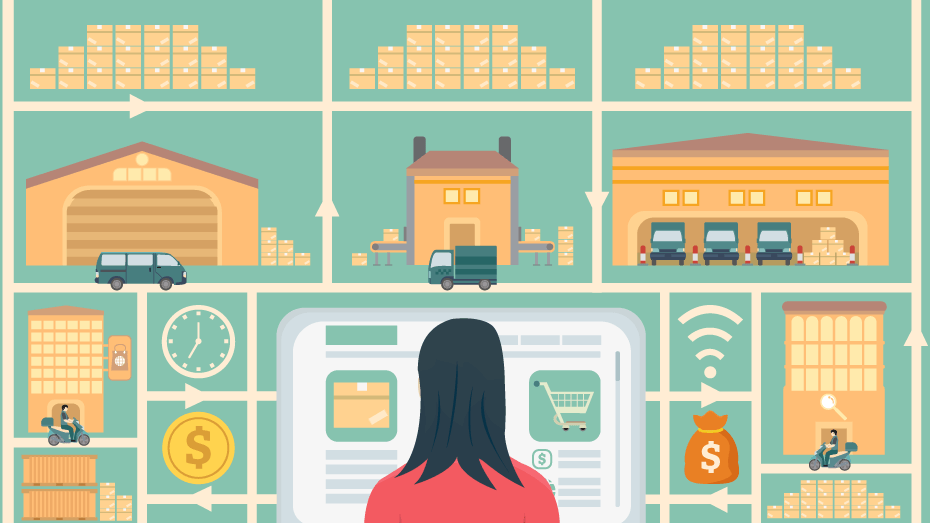 OfBusiness has raised US$11 million in a series B round led by Zodius Technology Opportunities Fund. Existing investor Matrix Partners participated in the round.
OfBusiness caters to the needs of small and medium-sized businesses, providing them with bulk materials, logistics, and credit services through its marketplace. The initial focus of the startup founded last year was to build the tech for an efficient marketplace. Now, the funding will help it to push for adoption among small businesses, says co-founder and CTO Bhuvan Gupta, who was earlier VP of engineering at Snapdeal.
OfBusiness also aims to strengthen and build up its financial services subsidiary which is headed by co-founder Ruchi Kalra, who was earlier a partner at McKinsey.
See: This ecommerce site gives the biggest discounts and still makes money
Qacco
Travel tech startup Qacco has raised US$150,000 in funding from angel investors. It provides exclusive holiday package deals to corporate clients that sign up with Qacco. At the other end, it partners with hotels and homestays who get group booking and can provide a virtual travel desk to corporate customers.
See: Want to be on Ground Ziro? Try these 5 places on Stayzilla
Converted from Indian rupees, US$1 = INR 67.44; and UAE dirhams, US$1 = 3.67 dirhams
We've been bringing you cool Indian startups lately. Check them out
here
.
This post 9 rising startups in India – Dec 14, 2016 appeared first on Tech in Asia.

Source: TechInAsia